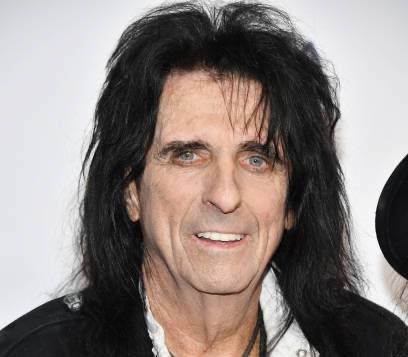 HAPPY BIRTHDAY!
February 4, 1948
BIRTHPLACE
Detroit, Michigan, United States
Other Information
Occupation
Singer-Songwriter, Actor
Other Name
Vincent Damon Furnier
Years Active
1964–present
Nationality
American
Citizenship
American
Residence
Detroit & Phoenix, Arizona
Known For
The godfather of shock rock
Notable Work
Killer
Organization
Founded
Solid Rock Foundation, The Hollywood Vampires
Education
Glendale Community College (Arizona), Cortez High School, Lutheran High School Westland
Height
177 cm
Weight
80 kg
Children
Calico Cooper, Sonora Cooper, Dash Cooper
Origin
Phoenix, Arizona, U.S
Genres
Rock
Parents
Ether Moroni Furnier, Ella Mae Furnier
Religion
Christianity
About
American famous Singer-Songwriter, Actor Alice Cooper was born on February 4, 1948, in Detroit, Michigan, United States. He is the founder of Solid Rock Foundation and The Hollywood Vampires. His career spans over 60 years. He has experimented with a number of musical styles, including art rock, hard rock, heavy metal, new wave, glam metal, and industrial rock.
Early life
Cooper was born in Detroit, Michigan. His father Ether Moroni Furnier (1924–1987) and his mother Ella Mae Furnier (née McCart; born 1925). He was named after his uncle, Vincent Collier Furnier, and the writer Damon Runyon. His full name is Vincent Damon Furnier. He is a famous American rock musician who pioneered a theatrical form of heavy metal music performance that fused onstage horror dramatics with a raw dynamic sound and that eventually earned him the sobriquet "the godfather of shock rock."
Career
In 1964, 16-year-old Alice Cooper participate in Cortez High School's annual Letterman's talent show. In 1966, He graduated from Cortez High School. Topher Stott performed live with Cooper. He released his first album "Pretties for You" (1969). He released her first solo album "Welcome to My Nightmare" (1975). Cooper's albums from the beginning of the 1980s have been referred to by him as his "blackout albums". His twenty-first solo album, "Detroit Stories" (released on February 26, 2021).
Personal Life
In 1976, Alice Cooper married ballerina instructor Sheryl Goddard. Cooper and Sheryl's couple have a son Dashiell Cooper, who was born on June 3, 1985. And also have two daughters Calico Cooper (born May 19, 1981) and Sonora Cooper (born 1992).
Education
He moved with his family to Phoenix, Arizona, where he attended Cortez High School. After completing high school, he attends Glendale Community College (Arizona).
Total: 1822 Views