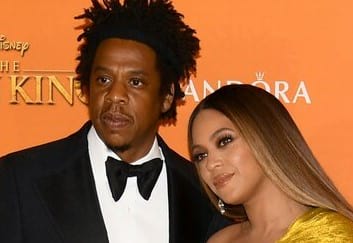 HAPPY BIRTHDAY!
December 4, 1969
BIRTHPLACE
New York City, U.S.
Other Information
Occupation
Rapper, songwriter, record executive, businessman, media proprietor, record producer
Other Name
Shawn Corey Carter
Years Active
1986–present
Nationality
American
Organization
Founded
Shawn Carter Foundation
Education
Trenton Central High School
Height
1.88 m
Weight
83 kg
Children
3
About
American rapper Jay-Z is a songwriter, record executive, businessman, and media proprietor by profession. He is widely known as one of the most influential hip-hop artists in music history. The artist was also famous for former CEO of Def Jam Recordings.
Before Fame
He grew up with a single mother and his three siblings. And his musical career began at home with his brothers. They used to practice drum patterns on the kitchen table.
Trivia
In 1995, American rapper released his debut studio album, Reasonable Doubt 1996. Also started Roc-A-Fella Records in the same year. He rosed his fame with huge support from his first album. Next Jay-Z released The Blueprint (2001), The Black Album (2003), American Gangster (2007), and 4:44 (2017). As a successful businessman, he established the clothing retailer Rocawear. The hip-hop artist won 23 Grammy Awards. He holds the record for the most number-one albums on the US Billboard 200.
Family Life
He was born to Adnis Reeves and Gloria Carter. American rapper married famous singer Beyoncé on April 4, 2008. The celebrity couple has 3 children: daughters, Blue Ivy Carter and Rumi Carter & son, Sir Carter.
Associated with
Jay-Z collaborated with major industry artists like Rihanna.
Total: 535 Views