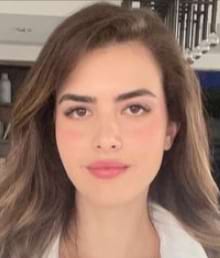 HAPPY BIRTHDAY!
September 24, 1995
Other Information
Occupation
Chess player, Twitch streamer, and YouTuber
Years Active
2017-present
Nationality
American
Known For
Sister of Andrea Botez
Organization
Founded
BotezLive
Height
5 feet 5 inches (1.65 m)
Weight
54 kg
Genres
Online gameplay
Siblings
Andrea Botez
About
Alexandra Botez is an American-Canadian chess player and commentator, Twitch streamer, and YouTuber. Her social sites also gained a huge fanbase profile including her Instagram account @missbotez. where more than 650K people follow her.
Before Fame
She began streaming online chess content in 2016 while she was a student at Stanford University.
Trivia
Alexandra became a five-time Canadian National Girls Champion and won the U.S. Girls Nationals at age 15. She achieved her highest FIDE Elo rating of 2092 in March 2016, and she currently holds the International Chess Federation title of Woman FIDE Master.
Family Life
Alexandra Botez was born on September 24, 1995, in Dallas, Texas. She was raised with her parents and older sister Andrea Botez who is also a chess player, Twitch streamer, and YouTuber.
Total: 510 Views