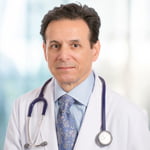 HAPPY BIRTHDAY!
February 24, 1952
BIRTHPLACE
New York City, New York, U.S.A
Other Information
| | |
| --- | --- |
| Occupation | Physician & Medical Consultant |
| Other Name | Dr. Victor Marchione |
| Nationality | American |
| Citizenship | United States |
| Residence | New York City Metropolitan Area |
| Known For | Father of Frankie Grande |
| Education | University of Messinai |
| Height | 1.65 m |
| Children | Frankie Grande & James Marchione |
About
American Physician & Medical Consultant Victor Marchione is well known for his previous husband of Joan Grande. He has huge popularity on professional social media platforms. More than 500 connections on his Linkedin account.
Before Fame
As a leader, he gained fame in the field of smoking cessation and pulmonary medicine and served as principal investigator in at least a dozen clinical research projects relating to serious ailments such as bronchitis, pneumonia, asthma, and chronic obstructive pulmonary disease.
Trivia
He has been practicing medicine in New York and New Jersey for 20 years. He has been featured on ABC News and World Report, the NBC Today Show, and CBS Evening News with Dan Rather. Marchione is a member of the Advisory Board for Bel Marra Health as well as an editor of the Health eTalk newsletter.
Personal Life
Victor Marchione was born on February 24, 1952, in New York City, New York, U.S.A. He married Joan Grande in 1982 and they have a producer son named Frankie Grande. Franke has half-sister Ariana Grande who is a famous American singer & actress and gained has a huge fan following in the industry. After divorcing Joan Grande in 1987, Dr. Victor Marchione married Karen Marchione in 1993.
Education
Dr. Victor Marchione got his Bachelor of Science Degree & Medical Degree at the University of Messina n 1973.
Total: 4272 Views