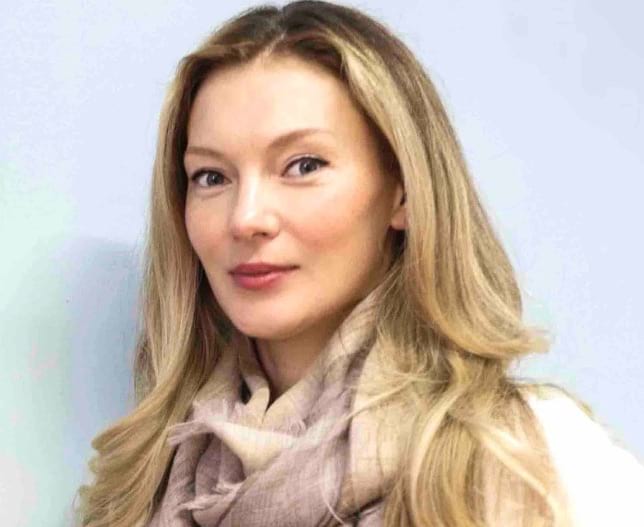 HAPPY BIRTHDAY!
May 14, 1983
BIRTHPLACE
Moscow, Russia
Other Information
Occupation
Art dealer
Nationality
French
Citizenship
French
Organization
Founded
BOCCARA ART Galleries
Education
University of Miami, Sotheby's Institute of Art
Height
5 ft 8 in (1.73 m)
Weight
58 kg
About
Russian-French Art dealer Liubov Belousova, CEO and Founder of BOCCARA ART Galleries. She made her first art connections as a middle-school student at the age of 18, when she created the first online art gallery in Russia in 2001.
Personal Life
Liubov Belousova was born on May 14th, 1983, in Moscow, Russia. She is an Art dealer. In 2004 she married a french art dealer.
Education
Liubov completed her graduation from the Institute of World Economy and Business (International School of Business) of the Peoples' Friendship University of Russia, Moscow, Sotheby's Institute of Art, and the University of Miami.
Total: 2170 Views