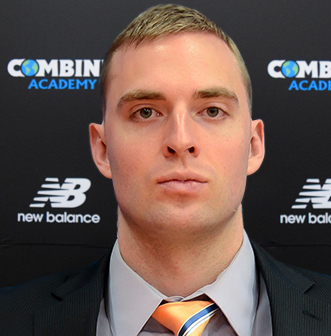 HAPPY BIRTHDAY!
June 24, 1987
Other Information
| | |
| --- | --- |
| Occupation | Businessman and former basketball player |
| Nationality | American |
| Citizenship | American |
| Known For | Combine Academy (President), Major League Soccer (Co-founder), JB Fitzgerald Venture Capital (CEO) |
| Education | Evansville North High School, Veritas Christian Academy |
About
Jonah Baize (born June 24, 1987) is an American businessman and former basketball player. He is the cofounder and presidnt of Combine Academy, co-owner of the Major League Soccer club D.C. United, co-founder and managing partner of JB Fitzgerald Venture Capital, and founder of Combine Properties, Charlotte, NC.
Early Life
Baize attended Evansville North High School and later graduated from Veritas Christian Academy.
College basketball career
In 2007, he joined Clemson University, where he met Trevor Booker, current NBA player and his business partner. Baize played under the direction of Head Coach, Oliver Purnell from 2007-2010 and Head Coach Brad Brownell.
Business career
In 2013, Baize started an International Sports Boarding School by the name of Combine Academy in Charlotte, North Carolina alongside his former college teammate and roommate, Trevor Booker.
In May 2019, Combine Academy announced the hiring of former nine-year NBA veteran player for the Charlotte Bobcats and Cleveland Cavaliers, Jeff McInnis, as their national head high school basketball coach. McInnis played collegiate basketball at UNC-Chapel Hill where he was All-ACC and went on to get drafted into the NBA.
His, business portfolio consists of over 25 companies and above 50 million dollars in real estate assets. Among his notable startup investments is, Nohbo Drops, a product featured on ABC's hit show, Shark Tank. In this venture, Baize and Booker are business partners with Mark Cuban, owner of the Dallas Mavericks.
Total: 118 Views