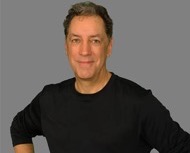 HAPPY BIRTHDAY!
January, 21, 1956
BIRTHPLACE
New York, United States
Other Information
| | |
| --- | --- |
| Occupation | Poet, playwright, musician, actor, producer, educator |
| Nationality | American |
| Education | New York University |
About
David Gonzalez (New York, 1956) is an American poet, playwright, musician, actor, producer, educator, and community leader. His artistic career began as a storyteller. He has worked with leading musicians and theater professionals. His creative work has been included in several anthologies and albums and his productions have been performed in major theaters in the U.S.
Early Life and Education
David Gonzalez was born in the Bronx. His father was Cuban and his mother Puerto Rican. He spent his early childhood in Cuba and returned to the Bronx when he was three. His love of storytelling began at the age of seven when his uncle gave him a set of puppets and his mother made a curtain for their performance.
His high school English teacher, Tom Porton, introduced him to theater, music, and ballet. After graduating from New York University with a Bachelor of Arts degree, he trained as a professional guitarist in Spain, then returned to New York University, where he earned his undergraduate and master's degrees and a doctorate in music therapy. He also studied dance for five years at Djoniba Dance and Drum Center with Abdullah Djoniba Mouflet.
Joseph Campbell, a professor of comparative mythology and comparative religion, introduced him to myth and legend and mentored him in his music therapy work. He subsequently incorporated myths into his creative work, as well as his work with children and adults with disabilities
Career
Music therapy, social services
David Gonzalez worked as a Certified Music Therapist with special needs populations at social service centers in New York City while pursuing his work as a poet, musician, and storyteller. He was director of music therapy at Long Island University from 1985 – 1986 and an adjunct professor at New York University from 1984 – 1998.
Presentations and performances
As a musician, he is a guitarist, pianist, and composer. He has written, composed, performed, and choreographed most of his shows. Over his career, he has offered presentations in theaters, educational institutions, civic and cultural centers, and conferences.
He broke into storytelling (1983) with Aesop's fables that he called Animals, Animals, Animals, and continued with other folktale shows: Up in Smoke, Totally Awesome, Cuentos: Tales from the LatinX World, and The Handless Maiden.
Sofrito! was a mix of folk tales set to salsa, mambo, and jazz rhythms in collaboration with Larry Harlow and The Latin Legends Band. It was commissioned by the New Victory Theater in 1998.
In Mytholojazz (1999) he played the role of Orpheus with the DD Jackson Trio with an original score by D.D. Jackson. In it, he fused Greek and South African myths with D.D. Jackson's jazz style.
In City of Dreams (2004) he shared the stage with a Latin jazz quartet, mixing his poetry with ancient Afro-Cuban rhythms, mambo-flavored house grooves, funk, metal-edged rock, and modern jazz.
The Frog Bride (2006)was based on an old Russian fairy tale with music by Prokofiev and images by Kandinsky. At New Victory, Theater, David Gonzalez was directed by Lenard Petit, accompanied by jazz violinist Christian Howes and jazz composer and keyboardist Daniel Kelly.
In The Man of the House (2013) Gonzalez looks at divorce and estrangement from the perspective of children, depicting the semi-autobiographical tale of finding his absent father during his teenage years. A large part of its audience is found among young people who have already left their childhood and are not yet adults. It was commissioned and presented by the Kennedy Center.
In 2021, David Gonzalez premiered Gonzo's Multiverse – a virtual variety show with a mix of digital and live-action storytelling, interviews with artists, and explorations of miniature wonders of the natural world.
Hard Dinero premiered in the fall of 2022, was a fully bilingual production, it utilized monologues, music, video, poetry, and sound design to deliver narratives about immigrants based on their true stories.
Awards and recognition
Pushcart Prize Nomination 2022.
Joseph Campbell Foundation Fellow – 2010
Drama Desk Nomination – 2006
Helen Hayes Performing Artist of the Year – 1999
International Performing Arts for Youth "Lifetime Achievement Award for Sustained Excellence" (2011)
Publications
Academic
Mythopoetic Music Therapy (Doctoral Dissertation) 1992.
"Like singing with a bird: Improvisational music therapy with a blind four-year-old girl." Case Studies in Music Therapy, 1990.
Mythopoetic music therapy: A phenomenological investigation into its application with adults, 1992.
Listening with a larger ear: Three case studies. Ear Magazine, Sept. 1984.
Poetry
Soundings, The Poetry Box, 2022.
Children's Books.
Tito and the Bridge Brigade, 2020.
Tio Jose and the Singing Trees, 2020.
Total: 231 Views