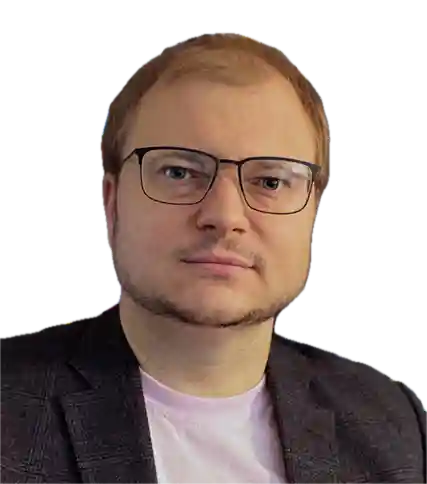 HAPPY BIRTHDAY!
September 13, 1987
Other Information
| | |
| --- | --- |
| Occupation | Scientist |
| Known For | Research in nanophotonics and metamaterials |
| Education | ITMO University (Ph.D, 2013) |
About
Alex Krasnok (born September 13, 1987) is an American scientist and academic notable for his research in applied electromagnetics, nanophotonics, metamaterials, plasmonics, and nanotechnology. He serves as an Assistant Professor in the Electrical & Computer Engineering (ECE) department at Florida International University.
Education
Krasnok received his Ph.D. with distinction from ITMO University in 2013.
Career
Following his graduation, Alex Krasnok worked at several institutions including The University of Texas at Austin in the group of Andrea Alu and the CUNY Advanced Science Research Center, where he served as the Founding Director of the Photonic Core Facility. According to data from Elsevier BV and Stanford University, Krasnok is listed among the top 2% of scientists in all fields worldwide.
Research and Work
Alex Krasnok's research covers a broad range of topics including quantum technology, extreme scattering engineering, nanoantennas, metasurfaces, optics of 2D transition-metal dichalcogenides, and low-loss dielectric nanostructures. He has also authored and co-authored numerous scientific papers.
Awards and Honors
Krasnok's work has been recognized with several awards including the Nobel Laureate Zhores Alferov's Foundation Gold Medal in 2016 and the Early-Career Award in Nanophotonics in 2021.
Personal Life
Alex Krasnok has been married to Ekaterina Krasnok since 2008. They have two children, Natalia Krasnok (born 2010) and Iullia Krasnok (born 2013).
Total: 417 Views